A humanitarian drama is unfolding in many regions in Africa. The food situation in East Africa is so dramatic that millions of people are threatened with starvation. 
Millions of people in East Africa are facing natural disasters, displacement and hunger. Some regions are experiencing the worst drought in forty years, while others are affected by massive flooding. With fatal consequences: The situation is especially dangerous for vulnerable parts of the population, which includes children. Many are suffering from severe acute malnutrition and are on the verge of death unless they receive immediate help.  
This already precarious food situation in countries such as South Sudan, Ethiopia and Somalia has been drastically exacerbated by the war in Ukraine. The Black Sea basin, including Ukraine and Russia, is considered the breadbasket of the world and is one of the most important areas for grain and agricultural production. Due to the war, both the production and export of food is now severely limited. The consequences are already visible: Many basic foodstuffs have massively increased in price, making them unaffordable for the desperately poor population. 
"In Burundi I saw small children suffering from hunger. But I also saw that UNICEF never gives up."
But there are also other reasons for the rise in hunger. Climate change is one key contributor, but poverty is also a driving force. These countries are also seeing dramatic impacts on the food situation from diseases like cholera, malaria and HIV/AIDS. The need is great, in East Africa and worldwide. Currently, only one in three malnourished children gets help in time.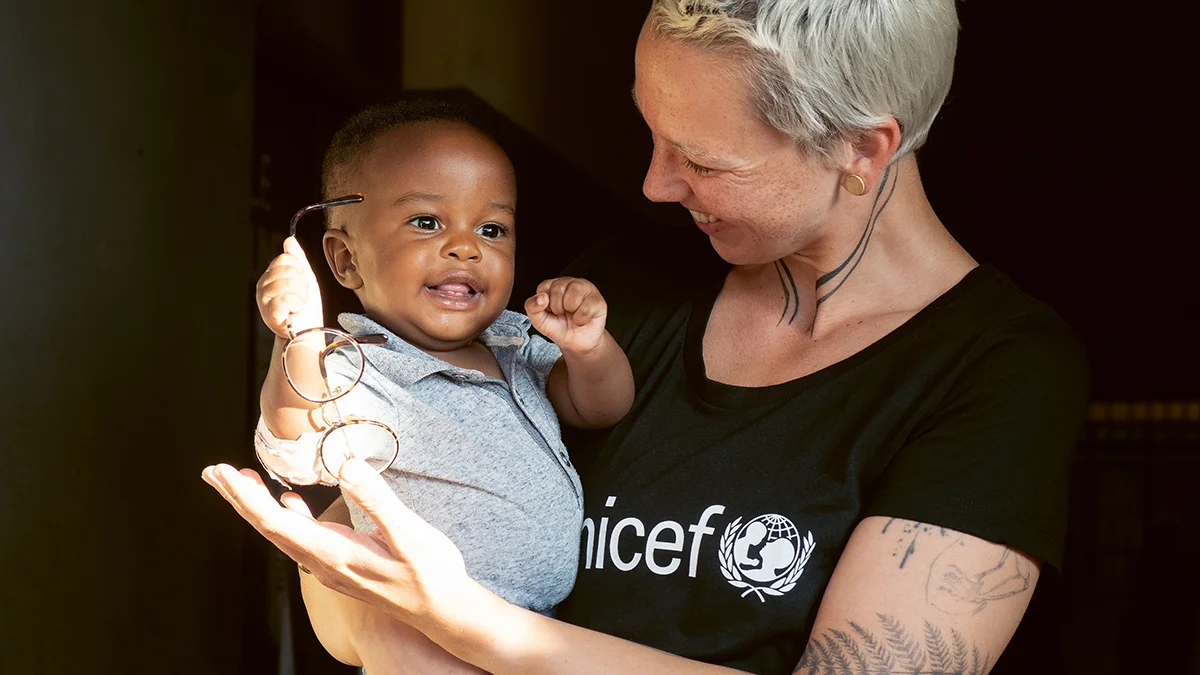 On her visit to Burundi, our UNICEF Goodwill Ambassador Stefanie Heinzmann visited various UNICEF-supported aid projects, including a school, a nursery school and a hospital.
Combating hunger is a foundation for stability and peace. It is possible to provide targeted aid in the form of special food that quickly restores children's strength. In the long term, with your help, UNICEF can support health facilities and medical personnel.
Food: Severe malnutrition quickly results in death from starvation, especially among infants. That is why we provide therapeutic milk and peanut paste to countless starving children in affected countries. Thanks to this special food, children are able to regain their strength.

Drinking water: Together with you, we are providing safe drinking water to hundreds of thousands of people in countries such as South Sudan and Somalia. Clean water is essential for survival and provides protection against numerous life-threatening diseases.

Medicines: We deliver hygiene items and medicines to millions of families and children in various countries in Africa, helping to contain diseases such as cholera and other severe diarrheal illnesses.
Famine in East Africa
Your donation makes a difference! 
One survival kit for a family for CHF 65*
Therapeutic formula for a malnourished infant for CHF 100
Peanut paste for three malnourished infants for CHF 150
Survival kits include a first aid kit for families, water purification tablets, fluid replacement for children and much more.