UNICEF aims to create sustainable improvements to the living conditions of all children and works to ensure children's rights for every child. UNICEF is also committed to doing everything it can to achieve the Sustainable Development Goals.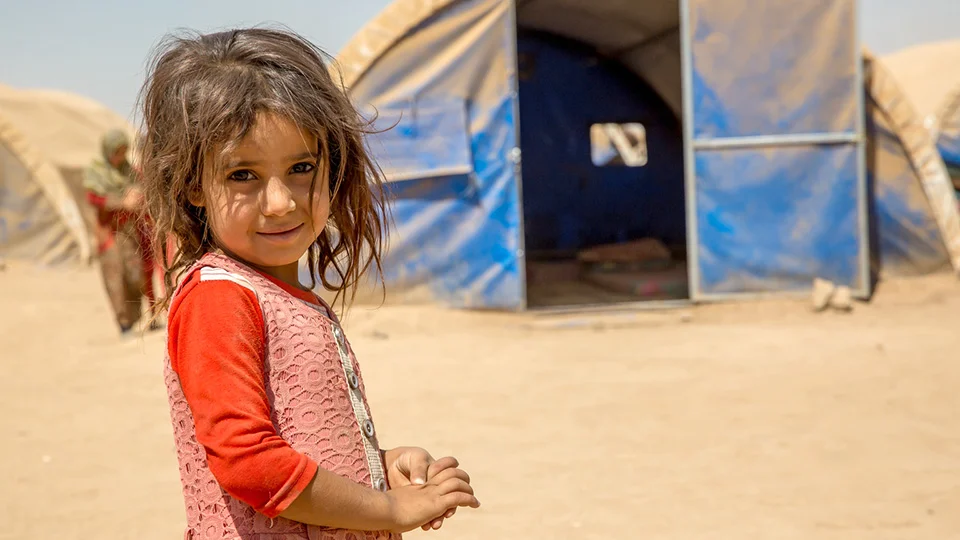 Specific projects such as constructing wells, building child-friendly schools, training teachers and equipping health clinics are complemented by measures to promote structural improvements for children. UNICEF works with partner organizations and governments to develop and implement concepts, and then incorporates the experience gained into subsequent work. Program work is based around the following six points:
Point 1: Agreement of objectives
In coordination with ministries in their respective countries, UNICEF country offices develop a joint five-year country program based on indicators regarding the situation of local children.
Point 2: Detailed planning
Based on the country programs, experienced staff then draw up the thematic priorities. They work closely with local authorities, non-governmental organizations, decision-makers and youth and women's groups, because sustainable improvement is only possible if people are helped to help themselves.
Point 3: Controlled implementation
UNICEF does not implement any programs without a detailed written agreement with local partners. UNICEF works closely with governments and local partners at the implementation stage and requires them to commit staff and funding to the program. Part of UNICEF's work on the ground involves providing regular training for staff from ministries and organizations. To minimize the risk of local banking crises, currency losses and corruption, UNICEF manages project funds centrally from New York. UNICEF only disburses project funds to partners on a gradual basis, subject to a demonstration of project progress.
Point 4: Strict monitoring
UNICEF monitors projects on the ground through regular visits and checks on reports setting out proof of the use of funds. For all directly supported programs, UNICEF Switzerland and Liechtenstein also receives an annual report detailing the activities funded, expenditure, progress and challenges, which it reviews through regular on-site visits.
Point 5: Internal and external billing controls
UNICEF is subject to strict financial controls built on the three key pillars of internal control systems, standards and defined processes, success monitoring and risk management. Internal and external auditors regularly audit the country offices. The results of these audits are publicly available at www.unicef.org. UNICEF follows a zero tolerance approach. All suspected cases are investigated, and violations are prosecuted.
Point 6: Performance monitoring
The impact of the activities is monitored annually against the indicators underlying the programs. New findings are incorporated into the implementation process on an ongoing basis. UNICEF also uses household surveys, interviews with key individuals and group discussions with affected and responsible persons for evaluation purposes. UNICEF also uses this data to document global developments in the annual report "The State of the World's Children".